About Us
Detailing for Jesus
Hello, and thank you for taking the time to view our website. Jayson and Shannon Fischer are the proud owners of Detailing 4 Jesus. The vision for this family owned company was birthed eleven years ago when God intervened and showed Jayson that he could use his gifts and talents to serve the community and to spread the love of Jesus while creating job opportunities for individuals that may have a hard time finding employment due to their past or other limitations.
Jayson has over 30 years experience with detailing and paint and fiberglass restoration. He began detailing boats in High School in a marina located in Monticello, New York.  He eventually expanded his knowledge and experience to working on vehicles, private planes and yachts when he moved to Fort Lauderdale.  Today Jayson is a Pearl Nano Ceramic Coating Certified Installer and an X-kote Certified Service Technician and he is well versed in the latest products, equipment and techniques in the industry.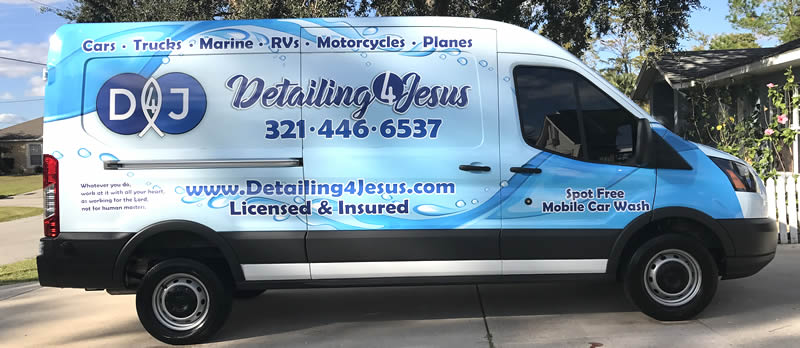 In 2008, he met his beautiful wife Shannon, and she immediately began to work alongside Jayson to help build the success they have today. Shannon have over 10 years experience in detailing cars and boats.
Jayson and Shannon have attended Elevation Church since July 2016. They both love to serve in their church and do so on a consistent basis in different areas as needed. Today Shannon is a team lead and Jay is an usher.
The Fischer's have 3 beloved dogs names Ruger, Chubby and Ru-Ru and were the proud owners of Shadow, who was a certified therapy dog, who sadly passes away last year.
The Fischer's are known for providing excellent services. They have worked on thousands of autos, from the average Honda to the most exotic luxury cars, SUV's, motorcycles, ATV's, RV's, tractor trailers, aircrafts, and watercraft's in Florida. They are committed to providing their customers with the ultimate detailing experience and promise to deliver quality, convenience and value on a higher level!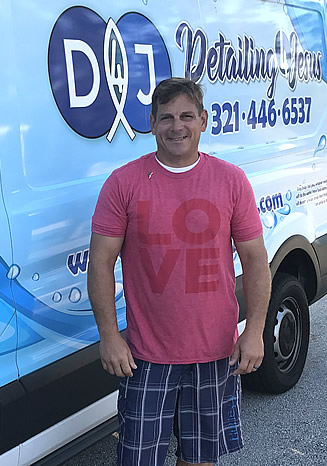 Our Mission
To help those in need and allow God to do through us what He has done in us.
What We Do
Whether you are looking to keep your daily vehicle maintained or wanting to get your exotic or classic car in showroom condition, you can count on Detailing for Jesus to deliver.
Detailing is different for everyone. To some people, a quick exterior car wash with a bucket and brush is a detail. To some it means spending 20+ hours on a single car so that every surface can be meticulously cleaned and protected. The meaning of that word depends on who you ask. For us, what matters is understanding what car detailing is to YOU. Everyone's needs can be different and discovering what's important to you will enable Detailing 4 Jesus to provide the best service possible.
Detailing 4 Jesus is a full service detailing company with a focus on quality and customer satisfaction. We offer an array of services from ceramic coatings, paint correction to hand washing, waxing, polishing, interior and exterior detailing, odor removal, scratch repair, fiber glass and headlight restoration.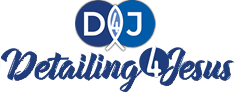 Fill out the form below:
$50 convenience for Mobile services under $300